INNOVATIVE THINKING.
LEADING TECHNOLOGY.
PROVEN EXPERTS.

COLLABORATION.
We are a multi-disciplinary group of intellectuals and entrepreneurs with a thriving appetite to redefine business through leading edge technology offerings coupled with specialist skills and pioneering ideas in various fields.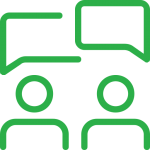 We are a consultancy with various management advisory services on offer, all employing international best practice implementation models.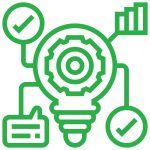 A strong business acumen and understanding of the fundamental part systems play in the operations of most business, coupled with an intimate knowledge of ICT systems, underpins our ERP Services division.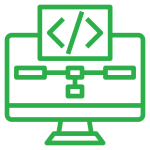 Innovative technology coupled with industry experience, backed by our sophisticated think labs and development team, provides our clients with access to best in market custom developed or OEM solutions to solve the most complex requirements.
Established as a traditional advisory business in 2003, some 17 year's ago, we soon started to drive business growth in our clients through the application of innovative strategies and systems, bucking the traditional business advisory methodologies applied, in favour of the new age of technology coupled with innovative thinking to create new value propositions for our clients.